Success Story from a Past Student
" What I have learned…has exceeded my expectations".
My name is Lauren I live in Edmonton, Alberta in Canada and my website is www.CedarsAndRoses.com Making difficult or complicated topics easy is an art and science that very few people achieve. Christina Hills is different. She has a master's degree in simplicity!
I'm an educator with over 25 years experience and know what a challenge teaching can be. The Website Creation Workshop is the most technically difficult and the most enjoyable course I have ever taken. What I have learned during school has exceeded my expectations and has most unexpectedly touched my heart because of her compassion and understanding for all her students.
Although, I have been asked to give a testimonial many times, this is the first time I have ever been able to feel comfortable about doing that and I'm thrilled and delighted to be able to offer this testimonial to Christina. Congratulations, Christina, on a magnificent course. You truly are the Queen! – Laruen Slade
A Happy Student from the Website Marketing Funnel
"Fantastic course! I've been using Optimize Press for a while now, and love it. I've learned lots of new ways to use it in this course! As well as new tips and tricks to make my OP pages look really slick and have cool functionality!"
Thanks so much! 
- Lisa Suttora
Testimonial from a Website Marketing Funnel Student
"The Website Marketing Funnel course brought everything into focus for me.
Christina Hills teaches in a way that makes sense for anyone wanting to create a sales letter to build their business.
Thanks so much, Christina, for your step by step teaching that covered everything I needed to know and answered all of my questions." – Connie Ragen Green
"I just listened to Module 0 – "Getting Started", and if that was all you had taught in this

course, I would have more than gotten my money's worth!
Ready to dive into the next Module! Thank you!"
– Jerri Shankler
www.jerrishankler.com
"Christina ,
I have to thank you from the bottom of my heart for this wonderful video series.
I finally have the pieces that I need to go forward with my Marketing Funnel and the Membership site that I have wanted to create for over a year now.
There have been a few times that I thought about giving up on my dream.
You and Stu did an awesome job on this video and shared vital information to give all of us wonderful ideas to create our membership sites. I am inspired and now feel confident to take the next steps to create my websites and have you and Stu to thank for sharing this information.
I can't thank you enough.
Thank You, Thank You, Thank You."
Much Love to You,
-Karen Quinn
1Heartlight Productions
"Wow! I now know exactly what I want to do when it comes to creating my membership site.  
I am actually going to mind map my site and get it all down on paper before I start the development but I would never have known where to start without the help of Christina Hills and her interview with the expert membership modeling guru, Stu McClaren.
I learned the top ten membership models, but even more important the dynamics behind the various models and the appropriate application to each individual model. Christina Hills bubbly personality and skilled interviewing techniques provided a focused and enjoyable illustration of all ten models. I had no idea of how much I didn't know, and how much I can now apply from spending such a short amount of time with two of the masters.
The Top Ten Membership Site Models is just as valuable as the complete course Christina Hills offers at an amazing price. This complete experience has not only been a joy to participate in, but an inspiration to my future endeavors. I believe if you do not allow these interview videos to be a part of your training, then you have a very strong chance of adapting the wrong business plan and it could hurt you in the long run.
I can know create my membership site right, the first time, and be prepared for only "minor tweaking" rather than a complete makeover. Christina Hills and Stu McClaren crush it in these videos and I will be forever grateful and honored to have accepted the opportunity to be mentored by them."
-Shoan Snoday
Christina's Website Marketing Funnel designed around the Optimize Press Theme was so rich with content I was able to create my first page within a couple hours!
I am very non-techie, usually there are steps left out, so it is hard to get my desired outcome. However, the thoroughness of Christina's teaching creates success over and over.
Thank you Christina for making Website Creation so much fun!
-Pam Peyron
http://www.elkhornadultfosterhome.com/ravereviews/
Thanks for your excellent step by step instructions!
Because I've tried video Professor and it totally confused me! And of all the other courses I've taken to this point, on website creation, for whatever reasons, I could never ever quite complete finishing my sites!
I learned how to semi competently use Kompozer, but I never learned how to paste in the info for my disclaimer, contact,terms & conditions pages etc.
Now finally, I'm about to graduate and cross the threshold! And learning to use a totally awesome piece of highly sophisticated software like OP, is just so gratifying!
Even though your course was only four short weeks, I feel like I attended an elite Ivy league school class on advanced web design! I sure hope you can help me finally cross the finish line and graduate Christina!
Thanks!
Your student in need!
-Mark Newsome
www.vip.youcanmarketonlinenow.com
Audio clip: Adobe Flash Player (version 9 or above) is required to play this audio clip. Download the latest version here. You also need to have JavaScript enabled in your browser.
Testimonial from a Website Creation Workshop Student
"You are the most excellent teacher. If I ever do any kind of a teaching class, I would use you as a mentor.
Nobody does it better than you do…Clearly presented, perfectly timed, great handouts, you do everything exactly right.
Thanks for being such a good role model…you have reason to be so proud of your work." – Patty Rutkowski
Success Story from a Past Student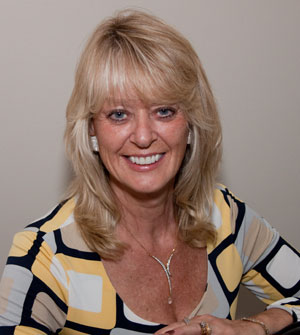 "Thank you so much!
You are an amazing teacher and mentor to me! I have gone on from your Website Creation Workshop that you put on and developed several websites, blogs, mobile websites with much bells and whistles
I have also gone on to develop my very own teaching program and have positioned myself as a Mobile and Local Internet Marketing Specialist" – Cheryl Lynn
A Happy Student from the Website Creation Workshop

"I wanted to talk about Christina's style of teaching. First of all, it's
a joy to watch her do webinars
and teleconference classes. To see how they should be done and it's more about her quality.
Everything that she does is just packed full of value
. Just halfway into the course she's added two extra webinars as she saw fit because people weren't quite getting on to how things were going and how to do the workshop, so she added value right away.
I trust her
, I guess is what I have to say, that I trust her. I trust her judgment and I trust her recommendations and
in a world of in-and-out marketers and flim-flam people it is just wonderful to meet up with someone of the caliber and quality of Christina
, so that's my testimonial and I am enjoying just knowing her and learning so much and I appreciate everything she does and in the way in which she does them" – Kathy Kirk
WordPress ® and its related trademarks are registered trademarks of Automattic, Inc.
This website is not affiliated with or sponsored by Automattic, Inc. or the WordPress ® Open Source project or OptimizePress.
WebsiteCreationWorkshop.com is a webinar training program dedicated to teaching people how to use WordPress ®.